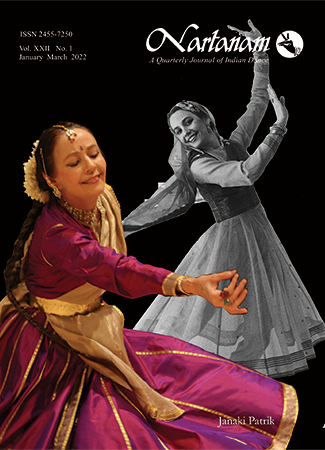 Nartanam - Vol XXII No. 1
A Quarterly Journal of Indian Dance - Volume XXII - Number 1 - January to March 2022
This issue of Nartanam with Janaki Patrik on the cover, contains two important articles:
The first article is "The Making of an American Kathak Dancer." The meticulous account of a lifetime's work in Kathak gives an insight into the exciting journey of an American, with a vastly different cultural and linguistic background, learning Indian dance. Janaki's voyage of learning, performing and disseminating Kathak in America makes for a fascinating study.
The second article, on Harikatha, takes the reader through the immense contribution of Adibhatla Narayana Das to Indian classical music and dance traditions.